Questions
Questions
Have a question? Please read through our FAQ. Otherwise, get in touch. Additionally, please make sure you carefully read through our Terms of Entry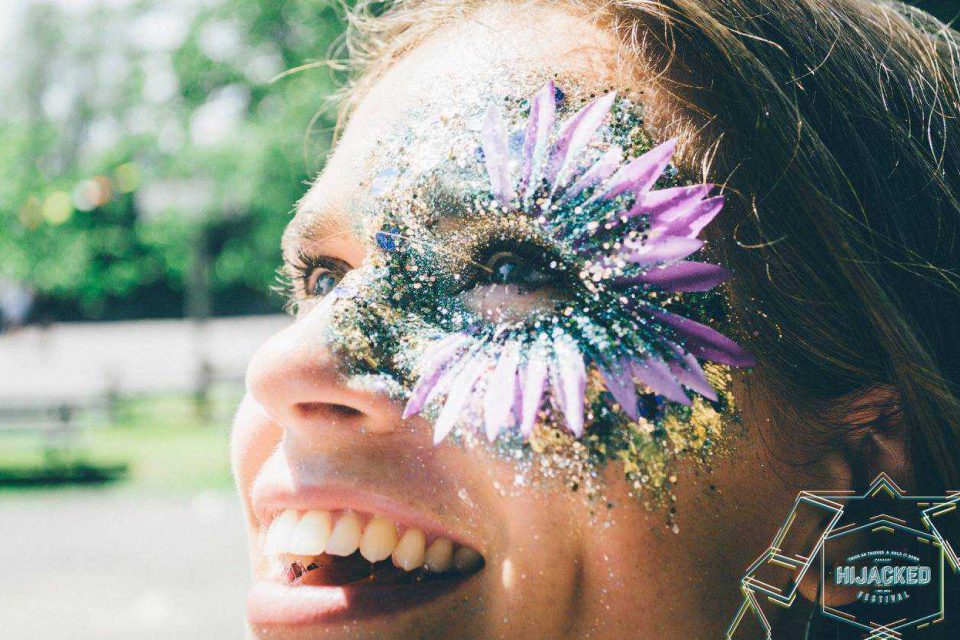 What are the event opening times?

Gates open at 1pm. If travelling by car or private taxi, please do not arrive before 12.30pm. The festival curfew is 11pm.

Can I attend Hijacked if I am a wheelchair user and/or have a disability?

Provisions can be made for attendees with disabilities. So we can cater to specific people, please notify us of your exact needs in advance by emailing info@hkdmusic.com

Can Under 18s enter the festival, and do I need to bring ID?

Hijacked Festival is strictly 18+. Please bring a nationally approved form of photo ID, e.g. Passport or Driving License. You may be denied entry without valid identification, and you will not be refunded.

What can't I bring into Hijacked Festival?

Alcohol or Food, except a single 500ml sealed bottle of branded water
Illegal substances or Psychoactive Substances (formerly "legal highs"), or No2 Canisters (Balloons)
Glass
Fireworks, Flares, or any Pyrotechnic
Products for sale without express permission (e.g. tobacco, food, glow sticks, merchandise)
Unauthorised sound systems
Unauthorised professional recording equipment
Anything that may be used as a weapon or to commit criminal damage (Including pocket knives, spray paint, permanent marker pens, or (at security discretion) umbrellas and selfie-sticks)
Laser pens
Animals, except guide dogs.

Hijacked Festival takes place in a licensed venue- as such ticket holders are not permitted to bring alcohol into the event. Your bag will be searched upon entry, and you may be frisked. All searches are carried out by SIA accredited personnel of the same gender as the attendee being searched.

Do you offer refunds?

Unfortunately we cannot offer refunds for our tickets, however we have partnered with TicketSwap as our official ticket reseller. Selling tickets anywhere other than TicketSwap is strongly discouraged.


If you are experiencing issues selling your tickets, please reach out to the TicketSwap support team.

How much cash do I need to bring?

No cash machines will be available, and bars will only have limited ability to accept debit or credit card. You can expect a pint of lager to cost you around £4 and hot food to cost between £4 and £8. To ensure convenience, we recommend bringing enough cash to last the entire event.

Where do I pick up my wristband?

You will need to bring your e-ticket or paper ticket with you to the festival. You will then exchange this ticket for a wristband at the gate. Do not remove this wristband, if you do so you may be ejected.

Coach ticket holders will receive a SEPARATE coach ticket wristband at the door of the coach.

What do I do if I feel ill?

If you feel unwell, or injure yourself in anyway, please notify the nearest steward or security person immediately. They will direct you to the first aid tent. Alternatively, if you feel anxious, overwhelmed, scared, or upset during the festival for any reason whatsoever, our friendly and professional welfare team can offer support in the welfare tent. Please see a steward for directions.

Will there be space for social distancing?

Yes. Regardless of the government guidance prevalent at the time, the arena will feature sufficient space that customers can socially distance.

Can I bring my Pet?

No animals are permitted onto the site, including car parks. The only exception is assistance dogs for customers with a disability. Such assistance dogs must be registered with a national organisation.

Can I leave the arena and re-enter?

No. Once you've entered the arena, you must stay inside until you are ready to go home, or back to the campsite. There is plenty to see and do inside, with a wide range of entertainment, food, drink, and chill-out areas.

How can I get to the festival?

Shuttle buses are provided from Exeter- purchase coach tickets here. You can also choose to take the train from Exeter to Starcross. If you have a camping ticket, you may drive to the festival – please follow the road signage when you arrive.

Can I sleep in my car?

Sorry, no - it is not safe to do this.